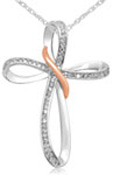 With studded gold, platinum and silver jewellery that use polished diamonds, precious and semi-precious stones, the Renaissance stamp of specialty in design and manufacturing produce signature products which only help to make your special days and events even more special.
A strong grasp of fashion trends, technical expertise in quality manufacturing and business acumen in supply chain management are attributes that are responsible for product excellence and customer satisfaction.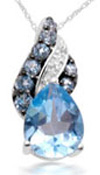 Renaissance has a vast product offering spread across Diamond Fashion, Diamond Bridal, Gemstones, Cubic Zirconia and Plain Metal. The product is available in a wide range of diamond weights tailored to every occasion, taste and budget.
Diamond Fashion has traditionally been the strength of Renaissance. The marriage of the latest trends with state of the art manufacturing merchandised using our traditional diamond strength provides our customer with an unbeatable value proposition.
Exclusivity matters…this has got to be different, and so it is. This most memorable occasion gets the glitter of some of the most exclusive Diamond Bridal created by us. Every piece of diamond bridal is closely fabricated to exceed the exacting demands of the final consumer. We provide you with another reason to fall in love.
Adding colour…it is the true reflection of a woman; colours do say it loud and clear. Be it basic, contemporary or designer wear, the specialised deysign studio creates stylised gemstone jewellery to suit disparate personalities…all this at a great price.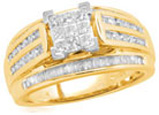 Ownership redefined…with those who do not want to invest in diamonds but still wish to buy a enchanting piece of jewellery, Renaissance cater to this niche as well. With well understood fashion requirements, market segmentation has helped us understand consumer needs. Elegant jewellery, cotemporary designing, luxurious feel, continue to be hallmark of this category as well.